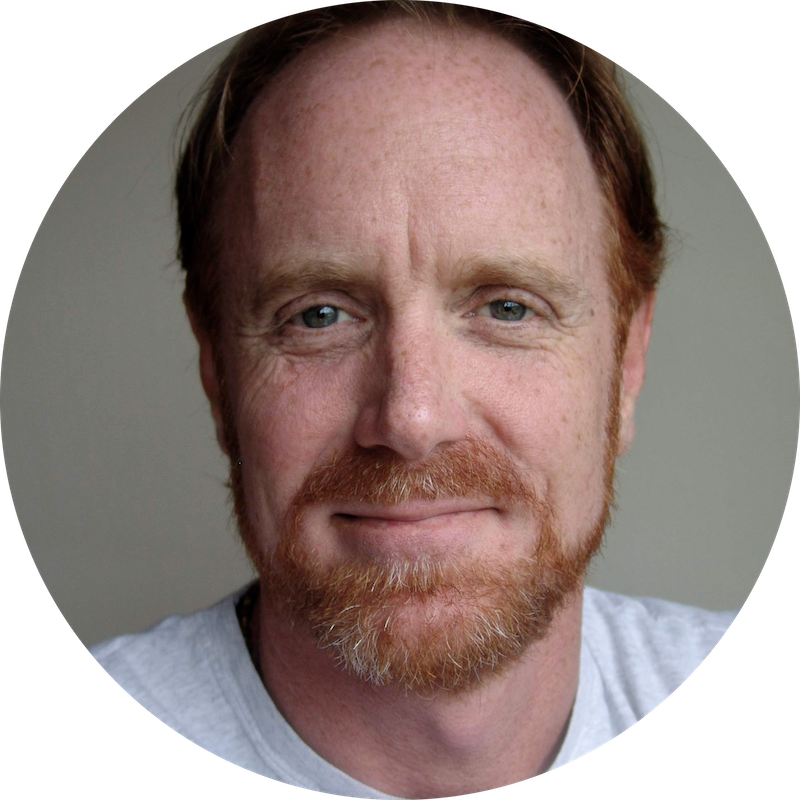 James Bailey

Tour Guide, Sevanti Adventures Founder and Director
James has returned to India 20+ times since living in India for a year in 1989.
He has led many yoga and Ayurveda retreats to India, helping hundreds of people fulfill their dreams to experience sacred India. As a young adventurous traveler in his 20's, James traveled much of India for a year by train, bus, and foot. He lived in rural villages, and intentional communities took Hindi immersion courses in the Himalayas, stayed in ashrams, and random $2/night guesthouses, hiked the mountains of Nepal, hosted 5 species of parasites in his gut, visited the Dalai Lama in Dharamsala, temple hopped his way through the south, survived the 2005 tsunami at Ammachi's ashram in Kerala, practiced yoga and meditation, slept on cement floors in countless train stations, studied Ayurveda with his teachers, and fell in love with a country and people that are as diverse as any place on the planet.
As a young pre-med student, James was redirected to the natural healing methods of Ayurveda and Traditional Chinese Medicine (TCM) because of his travels in India and Africa in his mid-20s. Healed of malaria with traditional African medicine, and parasites with Ayurveda and Tibetan Medicine, his experience of India would forever change his understanding of the human experience and the nature of medicine and healing.
James is a third-generation health care practitioner, Ayurvedic practitioner, TCM practitioner and acupuncturist, and yoga teacher trainer who has been living yoga and Ayurveda for 30 years. He practices Ayurveda wellness counseling at the Sevanti Online Clinic to guide patients toward their true nature of well-being. His formal clinical training includes 4 years of studies in Chinese Medicine (TCM) under the well-known Dr. Daosheng Ni and Dr. Maosheng Ni (37th generation Taoist priests and TCM doctors) and in Ayurveda under such luminary teachers as Dr. Vaijayanti Apte, Dr. Subash Ranade, Dr. Avinash Lele, Dr. Vasant Lad, and many Ayurvedic doctors and therapists in Kerala, south India where he spends time teaching and studying each year.
James teaches Ayurveda, yoga, yoga psychology, and yoga teacher trainings worldwide. He is a contributing editor and former columnist for Yoga Journal, Light on Ayurveda, LA Yoga magazine, and other wellness magazines.
He is the founder and current director of Sevanti Institute, Sevanti Online Clinic, and Sevanti Adventures.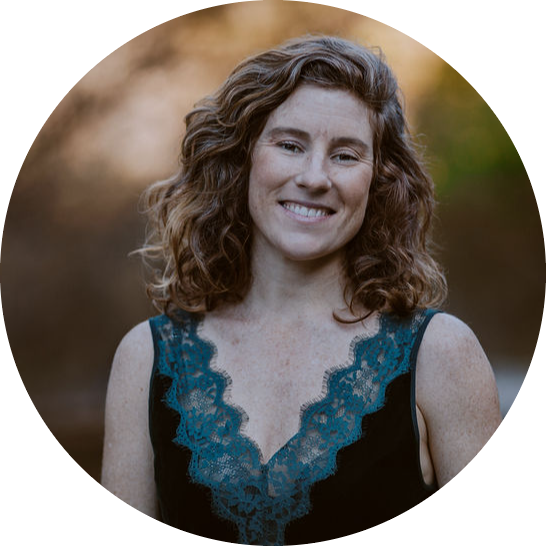 Tawny Sterios

Tour Guide, Yoga Teacher
Mother – Yoga Teacher & Teacher Trainer, Birth & Postpartum Doula, Circle Guide, Qoya Dancer, and Nature Enthusiast.
For 20 years, Tawny has been teaching movement classes, leading women's circles, and hosting retreats in the US and internationally. A 500hr yoga teacher, she started her yoga practice in 1990, and in 2009, opened mBODY – a movement studio she co-owned for 8 years in San Luis Obispo, California. Her passion for wellness, wholeness, and adventure has led her to India 6 times to support Sevanti Adventures, where she fell more in love with herbal medicine, Ayurveda, sacred movement, temple spaces, and mythology. She currently leads online and in-person classes, circles, and courses from her home in San Luis Obispo California, and is looking forward to being a guide for the 2024 Journey to India and Nepal after a long break from offering retreats during the pandemic.
Tawny is certified in Kundalini, Hatha, and Prenatal/Postpartum Yoga, a certified Birth and Postpartum Doula, a certified holistic sex educator, a certified Qoya dance teacher, and is currently pursuing her Masters in Depth Psychology. She teaches on the faculty of LEVITYoGA's Teacher Trainings, and Esalen Institute's Movement Program, and was invited to teach yoga at the White House for Michelle Obama's anti-obesity initiatives. She is so looking forward to supporting those ready for the pilgrimage East!
You will find her at tawnysterios.com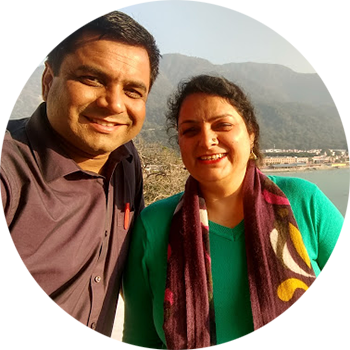 Kuldeep and Ritu Singh

Tour Guides, Travel Operations
Kuldeep and Ritu are our Post Retreat Tour guides and heart-adopted Indian family.
We are so honored to have Kuldeep and Ritu Singh support our tours. Kuldeep and Ritu serve as our Indian travel agents and advisors, helping to organize the more complicated and dynamic Post Retreat Tour up north. They also join us for the tour up north, and guests absolutely love them! They know everything India travel related, and they are a joy to be around. Their travel company is one of the best, so if you are planning to arrive early or stay on after our tour is complete, Kuldeep and Ritu can help you with just about anything including accommodations, airfare, luxury bus, private car, and rail ticketing, local guides, etc.
You will find them at reliablevacation.com