Welcome to Sevanti Adventures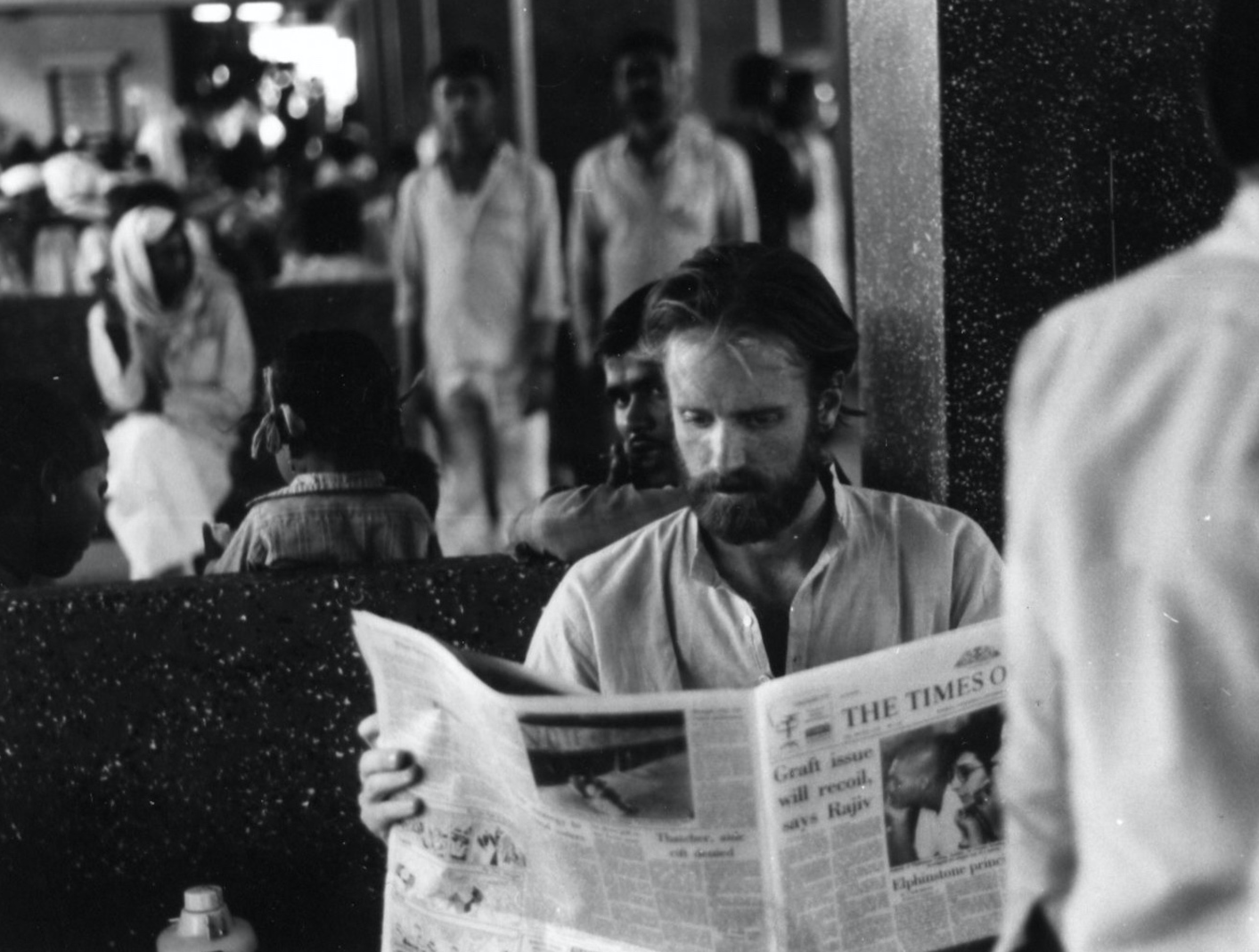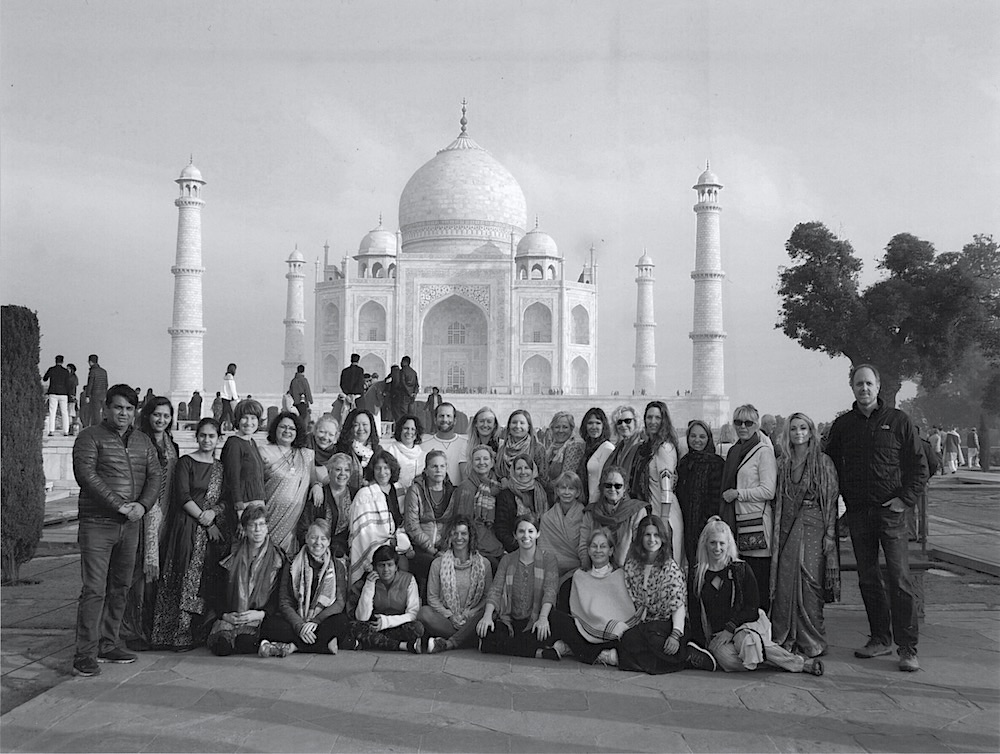 Welcome Adventurers
A letter from founder James Bailey
Any guidebook will tell us where and how we ought to travel, but in self-discovery travel the growth we seek is found in the why. Maybe it's the pleasure of anticipation, the allure of the unknown, the solving of mysteries, the joy of new connections, the heightening of the senses, or the self witnessing of the tiniest houses of time as they reveal the unimaginable. Through this, we unveil new parts of ourselves. However travel lights you up, we are meant to travel and it calls us. It's one of the deepest realms of the human experience.
The most common question I'm asked about India travel is: if I could only go for two weeks, where should I go? India is a huge country and very diverse. I traveled there in 1989 and stayed for a year. It changed my life. Though I met many amazing people and saw dozens of beautiful locations from north to south India, I felt that I had barely scratched the surface. So I went back 20+ times. To spare you the 20+ trips, I have refined my 30 years of India travel down to the most high-value locations that can be seen in two weeks. We call it, The Journey to India Retreat, or aka The Journey.
Welcome to Sevanti Adventures and our life-changing annual India tour. We base our itinerary on wellness, cultural, and spiritual immersion experiences in locations that deepen our understanding of life and inspire personal growth, all while maintaining the highest standards of group and individual safety and wellness.
The main distinctions I found from my travels were between north and south India. The cultural, historical, and even culinary differences are enormous. I want you to experience them both. So, we created a two-segment itinerary that does just that. The Journey to India Retreat is a magical mystery tour through the spiritual epicenters of both sacred Indias. It is two tours of India rolled into one: the Sacred Sap Retreat in south India and the Post Retreat Tour in north India and Nepal. These are the two main segments of this tour.
The Journey begins in the southern state of Kerala with the Sacred Sap Retreat, a week of soul integration and body rejuvenation at the world-famous AyurSoma Ayurveda Royal Retreat. You will experience the integration of spirit and body via two hours of Kerala-style Ayurvedic massage daily, the sounds of the lush jungle around you (think Kipling's "The Jungle Book"), the fragrant south Indian and Ayurvedic cuisine, the crashing waves of the exotic Arabian Sea, the singing tropical birds, elephants, and jungle boat rides, Hindu temples alive with worship, and the beautiful laughter of our support group. Gentle daily yoga and de-stressing Ayurvedic treatments will ground us and awaken our senses to the beauty of India and ourselves. The sweet sattvic people of Kerala remind us just how gentle human beings can be, and how at peace we can be. I bring my guests to Kerala first to take the edge off of travel and life stress, to reduce jet lag, and to awaken us to our heart's essence and to a sense of ourselves that is both renewed, deeply relaxed, and familiar from our youth.
We then travel to north India for the Post Retreat Tour to explore the ecstatic cultural and spiritual epicenters of Varanasi and the Kathmandu Valley. Varanasi is a challenge to explain. It is said that people come to Varanasi to learn and to burn. Bring your camera, or leave it in the hotel and just breathe it in:  holy men, sadhus, aghoris, bathing ghats, rowboat tours of the Ganges River, Hindu pilgrims worshiping in the Ganga itself, washing away a lifetime of karmas, live cremations, sunrise offering puja to the Divine Mother, prayers that come true, wild monkeys, narrow thousand-year-old streets and temples, meandering noble sacred cows, beautiful shopping, all on the edge of the sacred Ganga that gently flows by. Then on to the city of Kathmandu to experience the great Newari culture of Nepal. We will visit Hindu and Buddhist temples, view the Himalayas from close up, and take in this powerful spiritual culture that blends Hinduism and Tibetan Buddhism. The aesthetics are incredible.
This really is the ultimate India experience. We take you only to those places that most heal the body-mind and inspire the soul's journey. We also avoid overly commercialized, touristy spiritual centers. Real Indian yogis and spiritual pilgrims would agree. The tour is more than traveling India, it is a deep healing journey through our own hearts, awakening us to the call of our soul's journey. This tour is for you, and it is about you, as we gradually witness the sacred beauty of India and draw out the beauty of who we are.
Most importantly, for those family members who stay home to hold down the fort, we want you especially to know that your loved one will be on the safest and healthiest itinerary possible. I personally attend every tour, and I've done this itinerary over a dozen times. The support staff is well seasoned, the locations of stay are professional and secure, and the food and water are all safe. We want your loved one to have the experience of a lifetime, grow from the experience, and come home with more love in their heart to share with you and your family. This tour is about connecting to something deep within us that heals, clears, and realizes what is most important in life.
If you have questions about this tour, the itinerary, safety, etc., please contact me at any time via the Contact page. Leave your name and phone number and I will personally call you to address your concerns. We hope you will join us this October for an adventure of a lifetime!
James Bailey, DASc, AD, LAc, ERYT500
Sevanti Adventures Founder
Master Tour Guide
Yoga and Ayurveda Educator, Master Teacher and Guest YTT Faculty
Ayurveda Practitioner, Doctor of Oriental Medicine, Licensed Acupuncturist
Let's travel together.
Like Nothing You've Ever Seen. Sign up for our upcoming retreat in India.
Registration